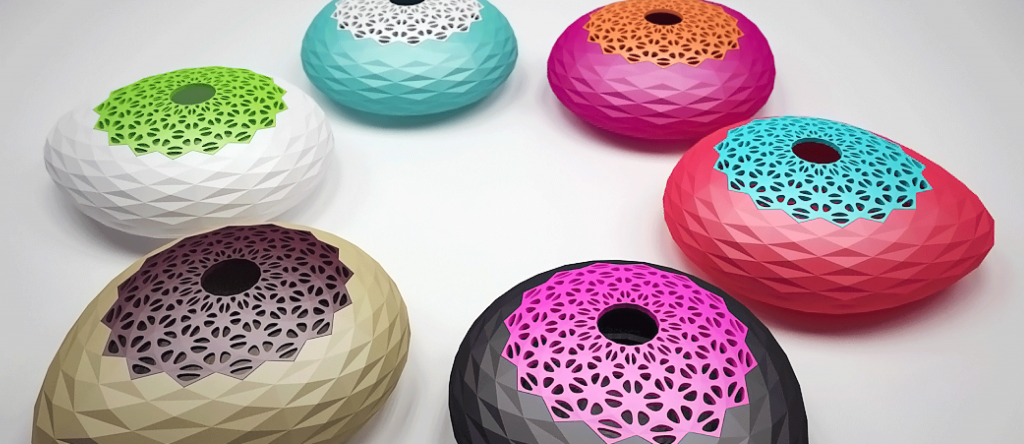 An incense burner capable of gathering people, to achieve social interaction.
This project started with an implementation of a new model for product design called "Spiritual Design" invented within the company. It has a complex geometry and a whole range of possibilities of materials and colors to personalize it to your own unique style. Sekki works within a system which allows you to create your own incense cones to burn it and enjoy them with your beloved ones. The main purpose of this is the freedom to create the fragrance you like and create your ambient wherever you are; at a party, at home or even at you office
Sekki and its components can be 3D printed at home or bought at a Sekki store. It is intended to be carried anywhere, and you could ask other people or friends to guess the ingredients of your incense. This could be even a way of communication with a group of friends or even create a personal distinction.