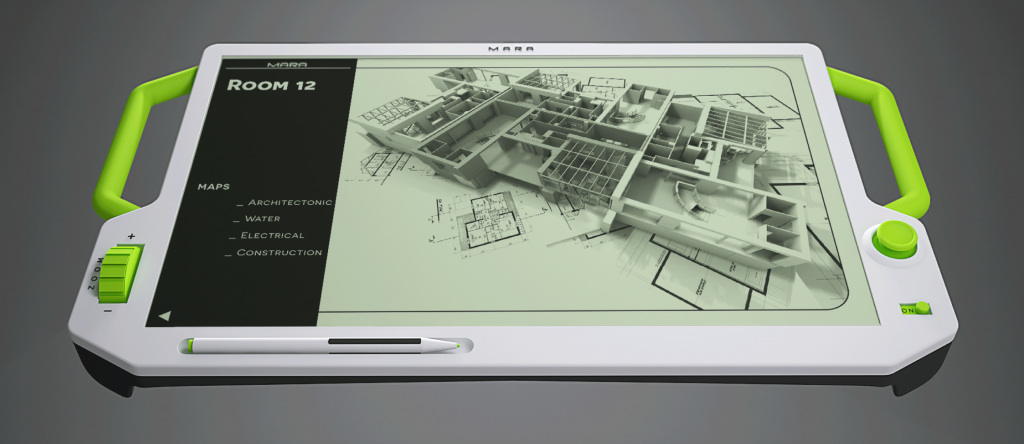 An E-ink tablet for the construction industry.
This project was developed alongside the company Yellon AB in Sweden with the collaboration of the construction company Skanska AB. The team was looking on a solution to remove paper blueprints from the construction sites. Every time blueprints are updated during the construction period, it is required to reprint all of them and hand them in to some of the workers, so they can keep working with new instructions. One of the main risks of doing this, is the probability of losing the current blueprints, damage them with the environment or by the weather. The workers could even switch them by mistake for previous versions.
The proposed solution was named MARA. It is an E-ink tablet with Internet wireless connection, that allows construction workers to track the last updates on the blueprints in real time. Some of the workers would have one of this, checking the last blueprints anywhere, anytime. MARA has a big and thin screen, this would allow to see small details on big drawings at rst glance, so the transition from paper to e-ink will be more comfortable. MARA resist heavy drops, collisions, weather conditions and exposition to dirt and corrosion at a long term.